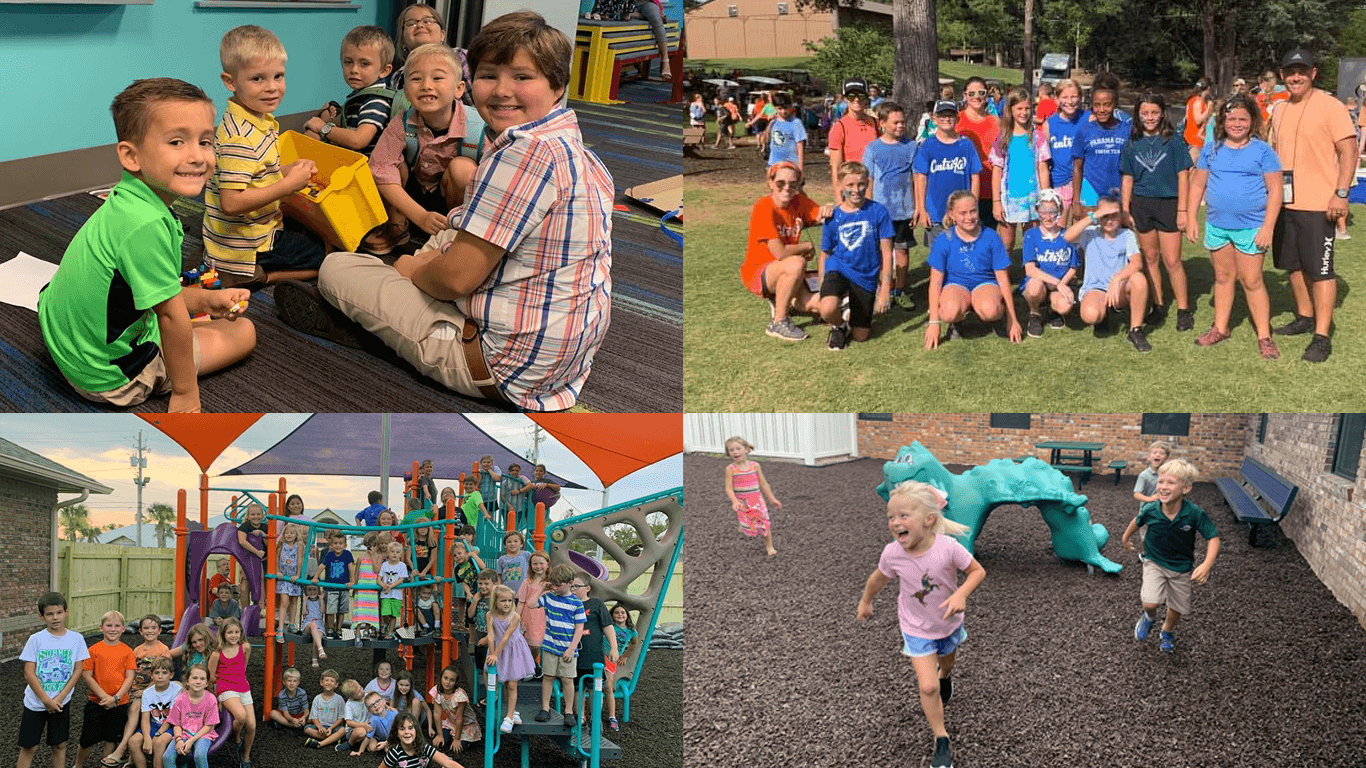 Welcome to the Preschool and Children's ministries at Emerald Coast Fellowship – ECF Kids! One thing that is apparent at ECF is our love for families and children. Children come to church excited to learn about Jesus because they recognize that they are valued and cherished when they are here.
Sunday Morning
Our Sunday morning programming consists of Worship and Bible Study. During the morning worship services, all school-aged children are included in corporate worship with their parents. We feel that observing parents sing and focus on God's Word during this time is an important part of a child's spiritual growth. We understand that children sometimes need assistance "focusing" during a Sunday sermon, so we always provide Biblically-based worship materials for our elementary-aged children. Extended care is offered for babies and preschoolers, birth through age 5 in our preschool department.
During the Sunday School hour, all children receive a Bible-based lesson from teachers who love and care for them. Our preschoolers use a hands-on approach to learning foundational Bible stories. They also enjoy play time and snacks. Our elementary aged children begin with a high-energy worship time, then break in to small groups as they make their way through a 3-year chronological journey through the Bible.
We look forward to walking along side you as we minister to your kids!
Are you planning a visit to ECF or ECF Kids? Save some time and fill out a pre-registration form so we can help get you connected when you arrive!