VBS 2021 is headed to present day Israel where discovery awaits at Destination Dig. Kids will unearth more than dirt as they dig up exciting evidence that proves biblical events were not just stories. As junior archaeologists, kids will explore real-life archaeological finds that have helped to uncover the truth about Jesus! Along the way, they'll discover the truth of Jeremiah 29:13, that God reveals Himself to us when we seek and search for Him with all our hearts.
Volunteers and Participants can register here: https://onrealm.org/EmeraldCoastFel/PublicRegistrations/Event?linkString=ODg0NzA4MmItZjEyNi00NTNiLWI5OTMtYWNkOTAwZmQ4OTE4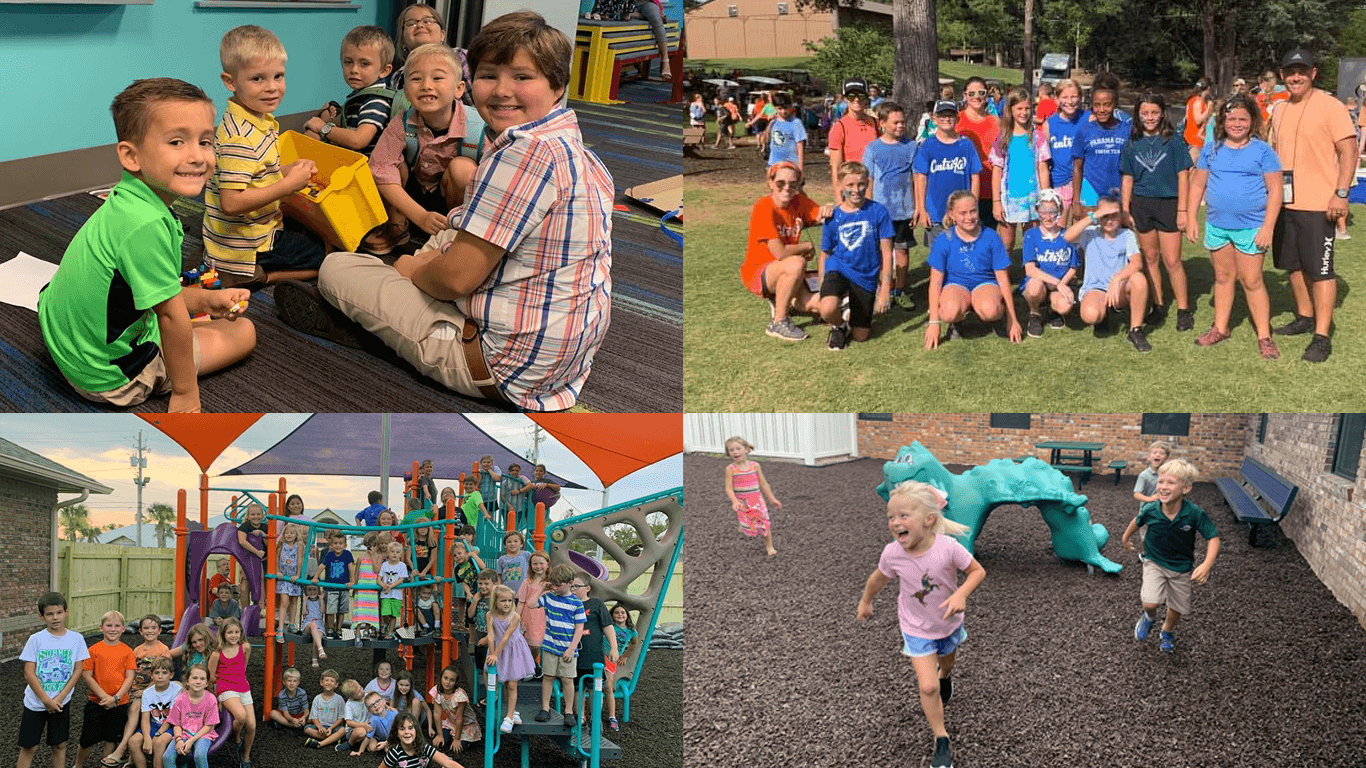 Welcome to the Preschool and Children's ministries at Emerald Coast Fellowship – ECF Kids! One thing that is apparent at ECF is our love for families and children. Children come to church excited to learn about Jesus because they recognize that they are valued and cherished when they are here.
Sunday Morning
Our Sunday morning programming consists of Worship and Bible Study. During the morning worship services, all school-aged children are included in corporate worship with their parents. We feel that observing parents actively engage and focus on God's Word during this time is an important part of a child's spiritual growth. We understand that children sometimes need assistance "focusing" during a Sunday sermon, so we always provide Biblically-based worship materials for our elementary-aged children. Extended care is offered for babies and preschoolers, birth through age 5, in our preschool department.
During Small Groups, all children receive a Bible-based lesson from teachers who love and care for them. Our preschoolers use a hands-on approach to learning foundational Bible stories. They also enjoy play time and snacks.  Both preschool and children are working on a 3-year chronological journey through the Bible.  Our small group time is 9:00AM-9:45AM
Wednesday Nights
Wednesdays are a time of high-energy and engagement with our children and preschoolers. In our worship time together, elementary-aged children learn about and experience the Bible lesson through a series of rotations, demonstrations, and activities. Preschoolers engage through hands-on, age-appropriate lessons in small group settings.  Our Wednesday activities begin at 6PM and conclude at 7PM.
Calendar
May

2021

Sun
Mon
Tue
Wed
Thu
Fri
Sat