Women's Ministry IF: Gathering Simulcast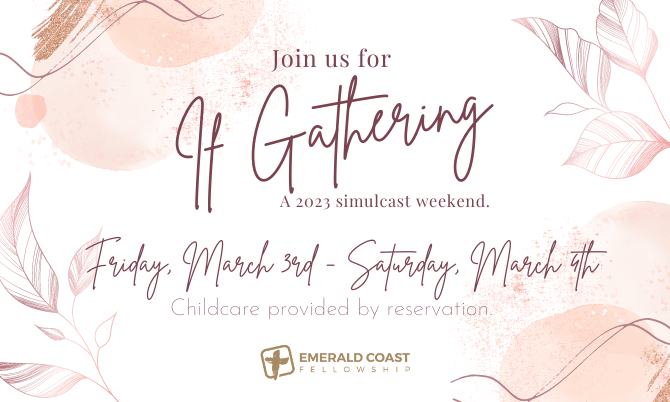 We want to invite all ladies to join us for the IF: Gathering Simulcast. The focus of the IF: Gathering is: This year, we're going to remind each other that we have what we need, because the Lord is our Shepherd. We're going to bring each other back to the basics, rallying around the fact that God made us, equipped us, and prepared us for good works . We're going to recognize there's a cost to this way of living, but prove that it's still worth it. And we're going to walk away really clear on our mission to serve God and disciple those around us. 
Details for the Event:
Friday, March 3rd - Saturday, March 4th
Emerald Coast Fellowship
Childcare provided by reservation.