Easter is for everyone!  Whether you grew up attending church every Sunday or have never even thought of attending church we would love to have you come join us on Easter this year!  We believe that all people need God and that God loves all people, no matter what your past is.
What Can I Expect?
This year we will have our normal service options at 9:15 and 10:45am for you to choose from and our services are designed with all generations in mind. We want you to dress how you are comfortable and arrive a little early so you can grab a cup of coffee before worship! Once the service begins we have a full orchestra, choir, and praise team that leads us in worship each week.  You can also expect a Bible based sermon that connects the Word of God to your everyday life from our pastor, Dr. Steve Taylor.
What About My Children?
We will be providing childcare for children birth to Pre-K in our nursery area.  All of our childcare workers are background checked and screened.  We trust everyone who interacts with your child! We believe that once a child reaches kindergarten both they and their families benefit from worshiping together in services.
What About Small Groups On Easter Sunday?
On Easter Sunday we will be having our normal small groups at 8:15 and 9:15am.
Children's Easter Egg Hunt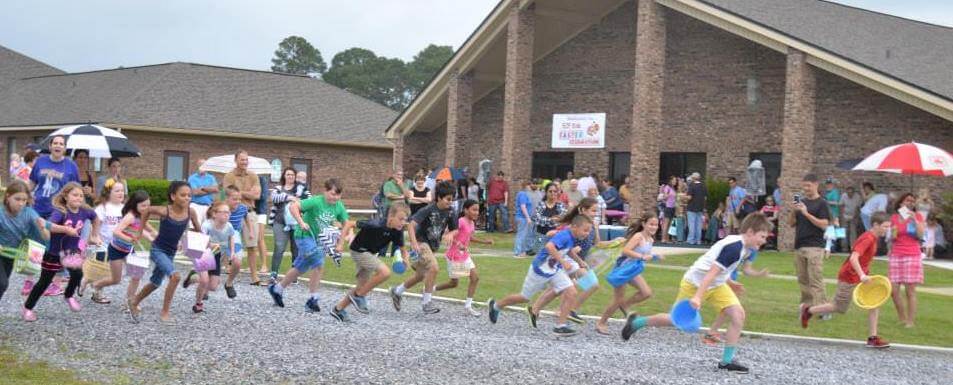 Palm Sunday